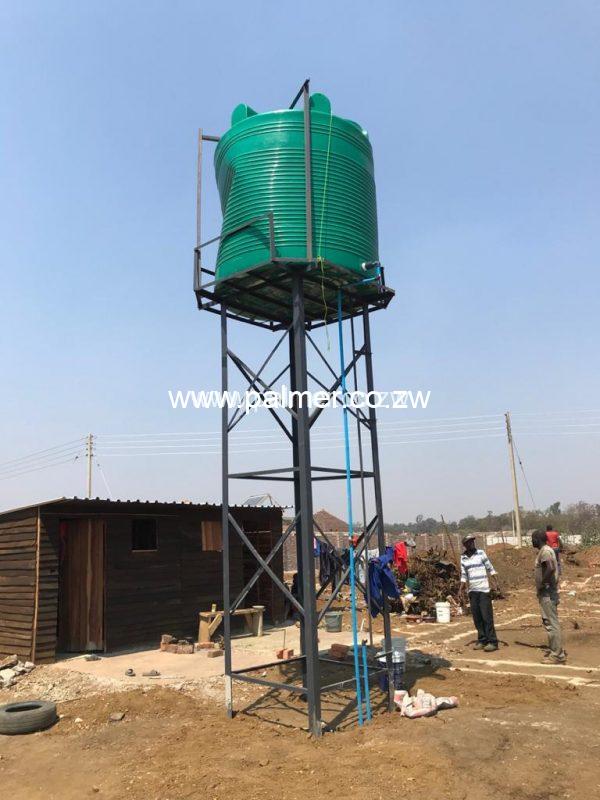 Water Tanks and Stands
Water tanks and stands installation services from Palmer Construction Zimbabwe. With the high daily demand for water, we are offering full package installation services on boreholes. We have a variety of different sizes from 50l, 100l, 200l, 500l, 1000l, 1500l, 2000l, 2500l, 3000l, 5000, 10000l up to 20000l. On stands we have 1m, 2m 3m, 4m, 5m and 6m.
Our steel engineering department is equipped with materials and machinery to also make custom steel tank stands sizes. Where you do not need the steel product, we have builders who can build a brickwall for you. Our supply and install charges for water tanks are the lowest anywhere in Zimbabwe.
Packages: 5000 litres water tank (tank,stand, tap & pipes): Tap under Stand
3m $900
4m $1020
5m $1070
6m $1150
Prices are for the supply and fix of 5000l water tank and stand including transportation and labor.
Call us for a custom quotation.