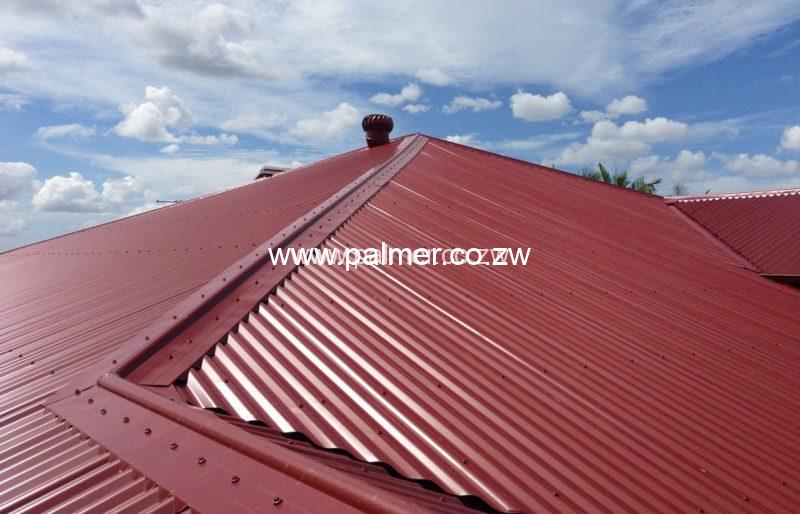 Time to install a new roof or repair? Get roofing services from Palmer Construction certified carpenters and tilers. We are Zimbabwe's leading installers nationwide. With an experience of fixing dating back to a number of years, we boast of acquiring knowledge in all types of roofs. Heaped, flat and parapet.
We install preassembled roofing trusses and also on site timber assembly. Our team of carpenters has experience in chromadek ibr, qtiles, harvey and concrete tiles. Our previous projects consist of main house, cottage, shades, warehouse and schools. Our quotations and estimates are accurate and available on same day basis.
With the aid of our civil and structural engineering department, we also design roof structures. Waterproofing, inspection and certification is part of the services you also get when you work with us. Applies on both residential and commercial.
If you have an existing roof that has leaks or too old and needs replacement or repairs, call us today. We do onsite inspections and offer technical advice basing on observations. Down pipes and valley gutters are also supplied as part of fixtures.
Our quotations briefly list each and every roofing material needed for new or repairs. That includes bolts, nails, sheets, tiles, gutters, down pipes, fascia boards, bullnose and ridges. Save your time and quote from only the best in town. Low cost labor charges. Get dealer's price roofing material supply for your construction project.
Other affordable services installing, heat insulation materials, applying sealer compounds and cleaning existing roof materials and securing flashing and capping's and repairing leaks.