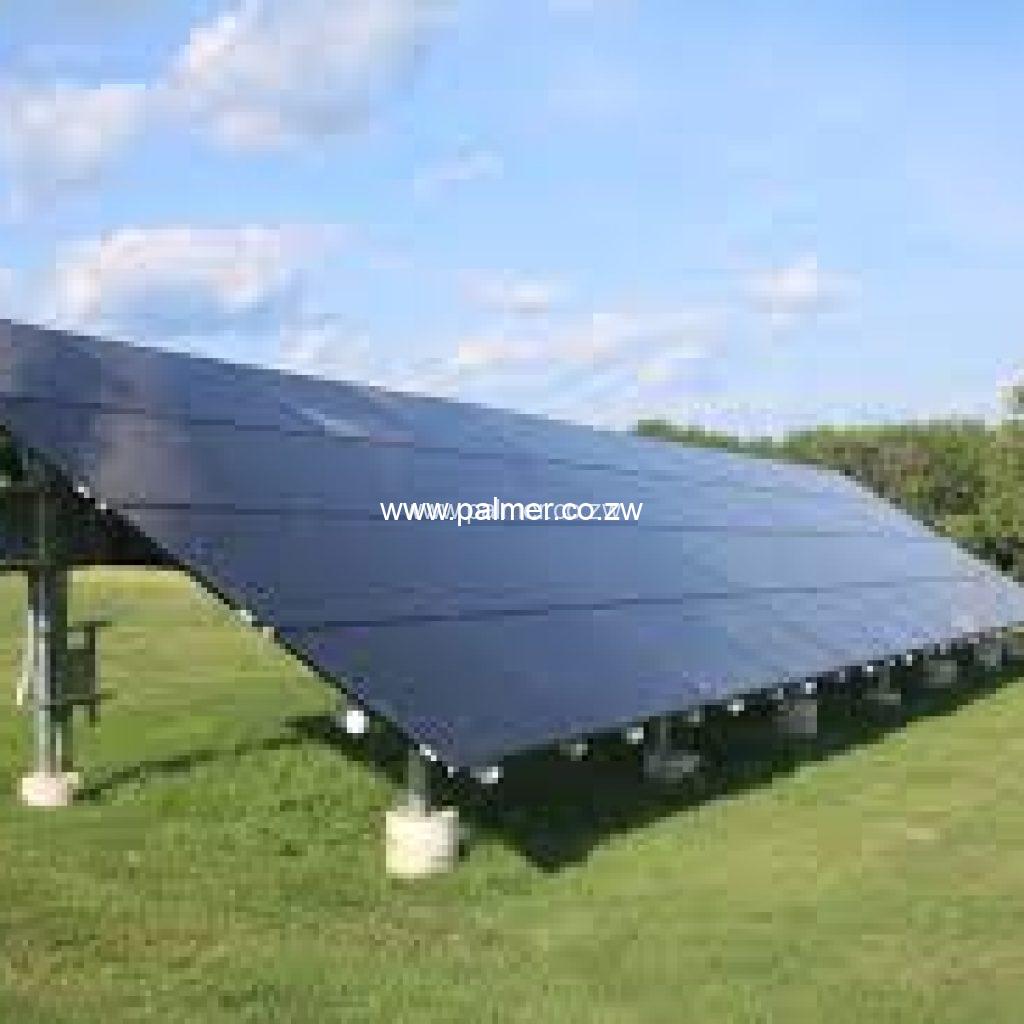 Standard ground mounts use metal framing driven into the ground to hold your solar panels up at a fixed angle. Some standard ground-mounted solar panel systems can be manually adjusted a few times a year to account for seasonal shifts of the sun.
Ground mount solar panel systems offer benefits for all homeowners.First, ground-mounted solar panel systems are very easy to place, because they can be located on open land. They don't require drilling into your roof, and the bracing used in standard ground mount systems are lightweight and easy to remove. (If you opt for a pole mount, they will usually be installed more securely.)
Second, a ground mount solar panel system can be more productive per panel than a rooftop solar array. Because they're not dependent on your roof, ground-mounted solar panels are set at the perfect angle to optimize energy production. This means you can generate more electricity than a comparably-sized rooftop system, and save more money in the long run.
Finally, ground-mounted solar panels are very easy to access for cleaning and maintenance. If you live in an area that receives a lot of snow in the winter, being able to easily sweep the snow off of your solar panels is a major convenience.
Our experience shows: We're good at what we do, and our clients are always happy with the work we leave behind! We work together with service partners and vendors who guarantee a high quality of service. In this way we can guarantee rapid availability of services for your organization.