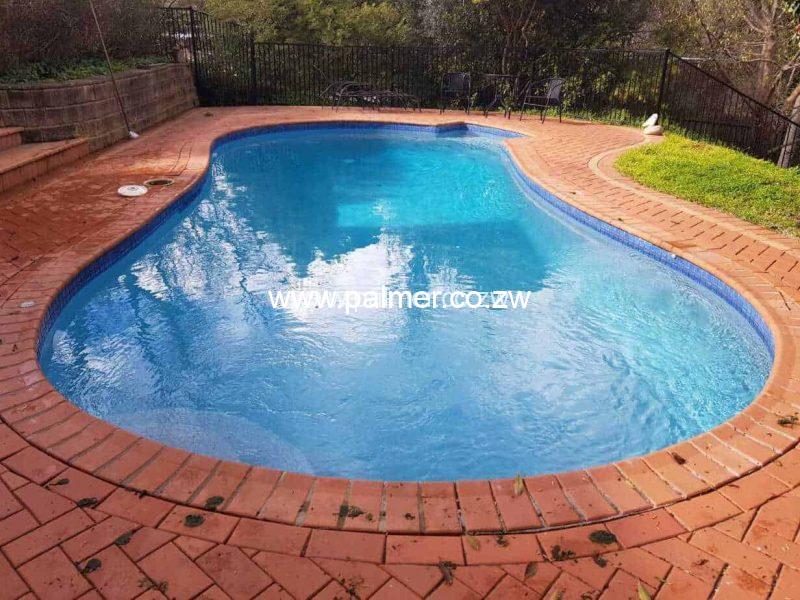 Swimming pool construction and repair services in Harare Zimbabwe. Low cost custom designs to suite you and your yard space. All sizes private, sports & recreational pools builders. We build fiberglass and tile wall. Serving the whole of Harare and Zimbabwe to individuals and companies.
Our pools are available in a large range of modern shapes, sizes and designs to meet all of your swimming pool needs at low costs. We install them with number of safety features. That includes smooth non-abrasive surfaces with no sharp edges and a non-skid base on the step entry and floor. Quick and easy installation, job is complete in 7-10 days. Quality pool designs that leave you to enjoy pleasure and fun of owning your own. The benefits of dealing with Palmer construction are endless.
We use modern application equipment, with high strength fibre glass which produces something that is stiff and strong. New generation, high performance, corrosion resistant, eco-friendly fibre glass with improved strength and stiffness.
We measure and test on a continuous basis to ensure that our quality not only meet expected standards, but exceed them. When you choose us, feel confident that you are hiring the best in the swimming pools construction business. We are serving clients throughout the country. From taking time to prepare the area to using exactly the right equipment for each job, we make sure the project is done correctly.
Call us on any of our company numbers for a site visit and quotation.