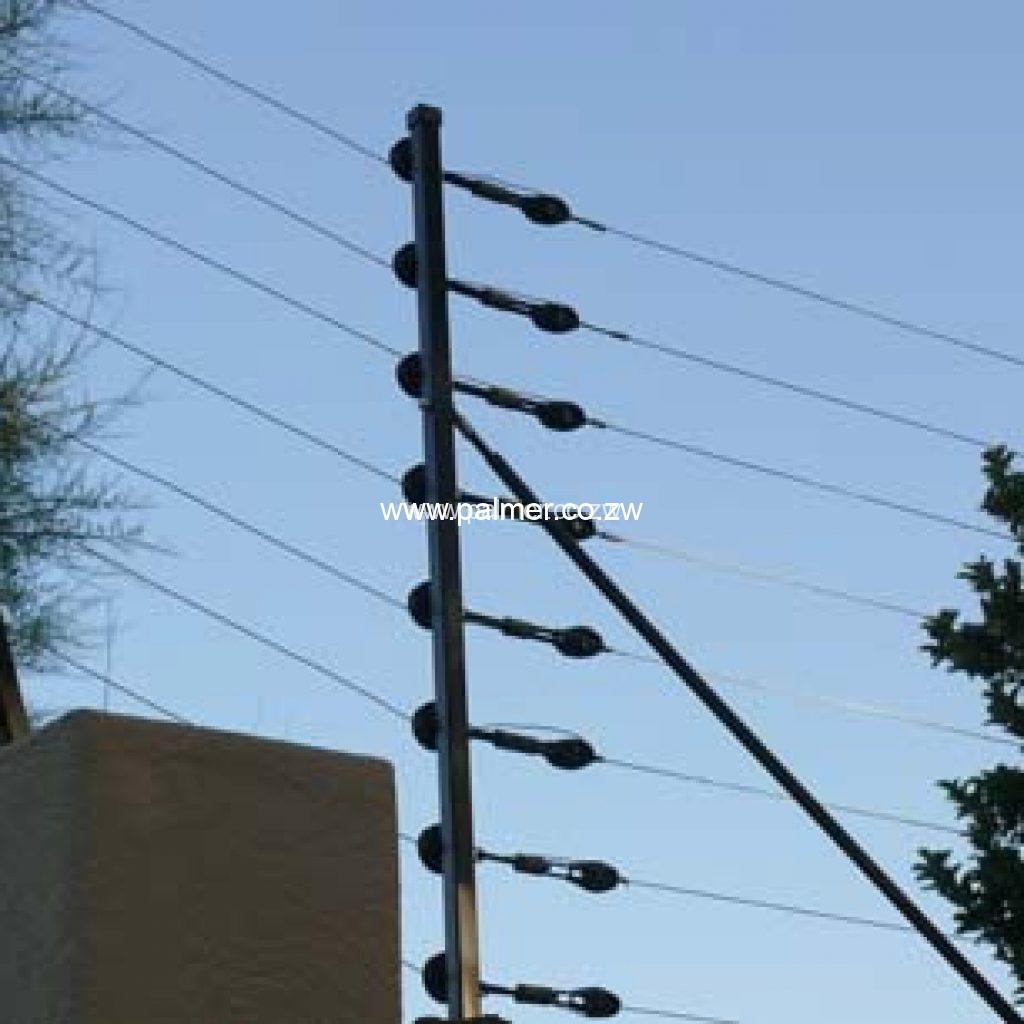 Palmer has the solution through its wide range of electric fence applications for commercial, industrial and residential properties. The fence applications include wall top, stand alone fences and razor wire, which all have the function of deterring thieves' entry into your premises.
Palmer installs electric fences to protect the perimeters of commercial and residential properties as these have been proved to be very good deterrents. Electric fences are more effective when installed on top of a brick fence or along the full height of the Wrought Iron or Mesh fence. Where a precast wall has been erected we recommend that the fence should be installed in such a way that it covers the full height of the wall.
Palmer supplies and installed fence that range from the 6 Strand fences through the 16 Strand 2m meter fences that are ideal for cluster housing communities, game parks and animal conservancies.
We recommend that the electric fence is connected to an alarm so that a signal is sent straight away to the 24 hour manned control room. The control room will call the premises owners to find out what may have caused the disturbance on the electric fence. However, in the case of the premises not being occupied, a Rapid Response vehicle is dispatched straight away to investigate the cause of the activation.
At Palmer Construction, we are here to work for you. With each task, we apply the high standard of professional skill and service to ensure a quality electric over the client's head. From day one, we provide honesty, integrity and quality in all aspects of the job. We work with your insurance companies for a rate that has your best interests in mind. We do not charge hidden fees or change the rates without notifying you. We apply quality in the materials and tools we use, to ensure that the roof we install will survive the years ahead.