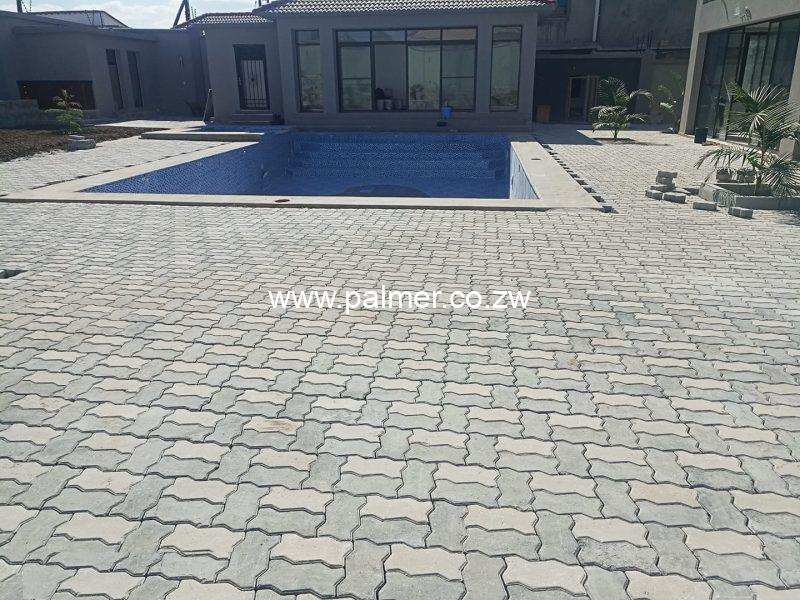 Zimbabwe's most recommended professional driveway paving services. We are proud to tell you that you have made the best choice by visiting us. This is Palmer construction, a company with specialized pavers. Offering services nationwide from Harare, for all residential, driveway, pool, walkway, garden pathway parking space, terrace, roads and industrial paving. 
We are doing what we know best, and with us, you are guaranteed a perfect pavement job. From site preparation, compacting, ground leveling, brick laying to locking, we do it all timely. With experience from previous projects, we are experts in the application of common brick, rectangle, hexagon, tiffany, round, g-block and interlocking pavers.
Paving Designs & Patterns
Driveway designs are available in various patterns. Among the popular ones, we have zig-zag, circles, square, rectangle and triangle. Name writing in the pavement is possible, we can put your corporate name in design. Unlimited to laying only, we also paint driveways to any color of choice. Originally 60mm and 80mm bricks are manufactured in black, grey and red colors.
3d paving
3d design is among the trending styles. We supply and fit them in two designs thus V shape and diamond.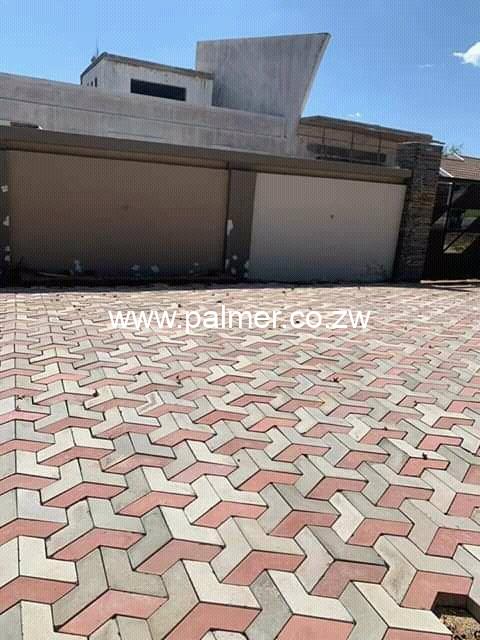 Diamond shape has 7 corners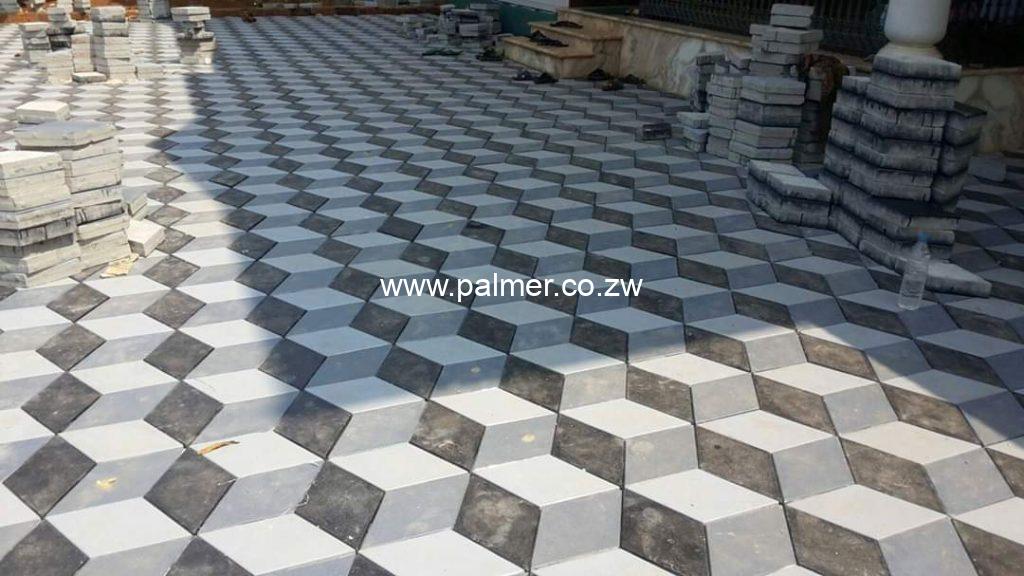 Interlocking
Interlocking pavers come in different thickness thus 60mm and 80mm. 60mm is mainly for residential whilst 80mm for commercial and industrial driveways.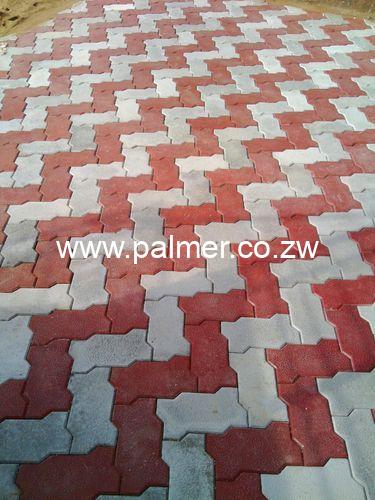 Hexagon
Hexagon pavers have 6 equal sides that make them easy to lay and fit each other nicely.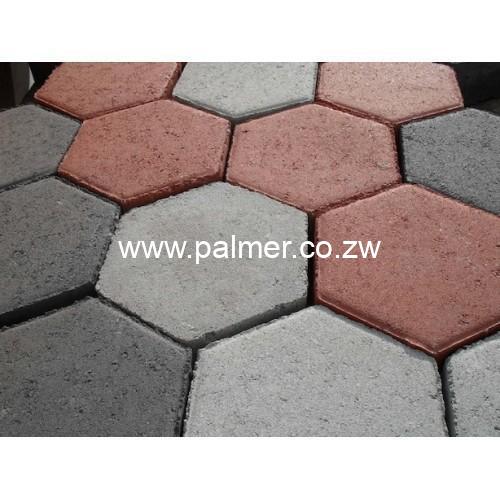 Slabs
Concrete slabs are cheap to install a pavement with as you need less of them per square meter due to their size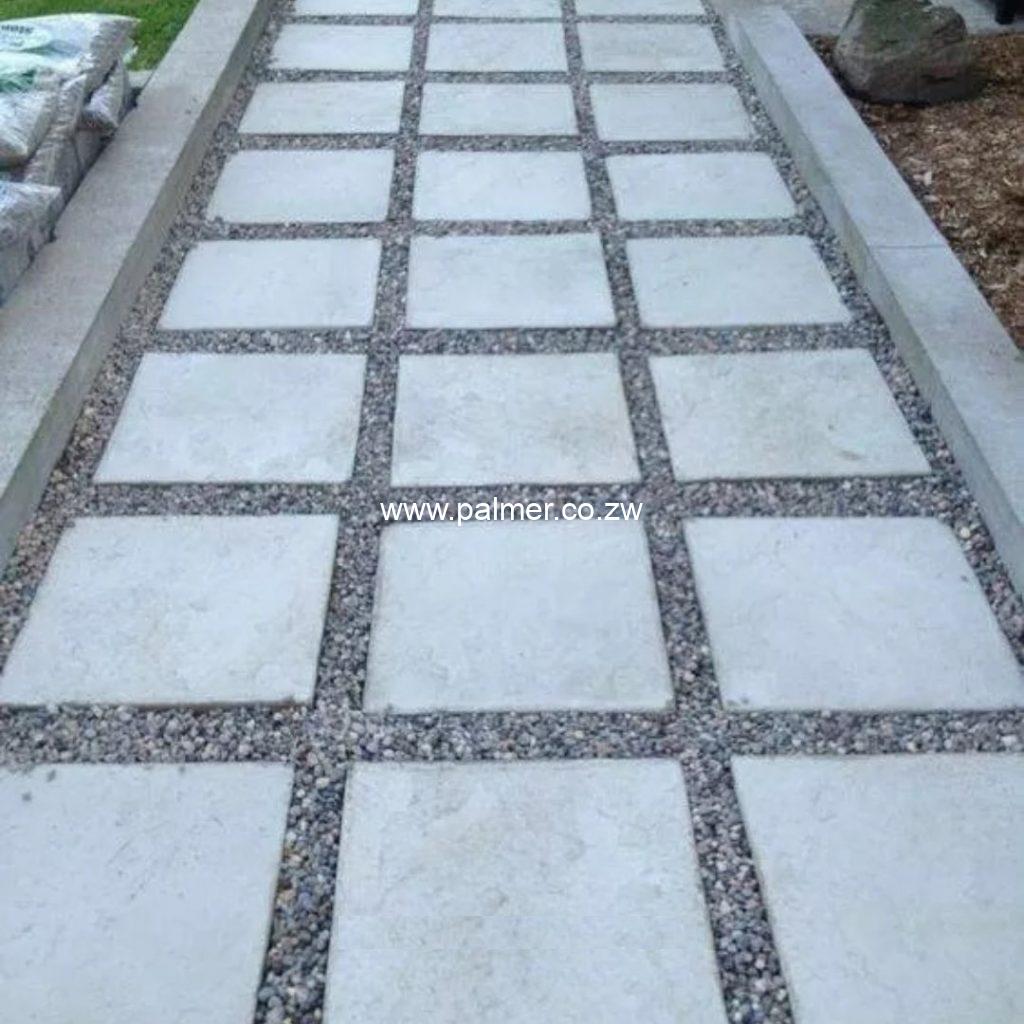 Cosmic
Cosmic paving has an Y shape design with equal sides. We normally supply and fix them in natural grey and black colors.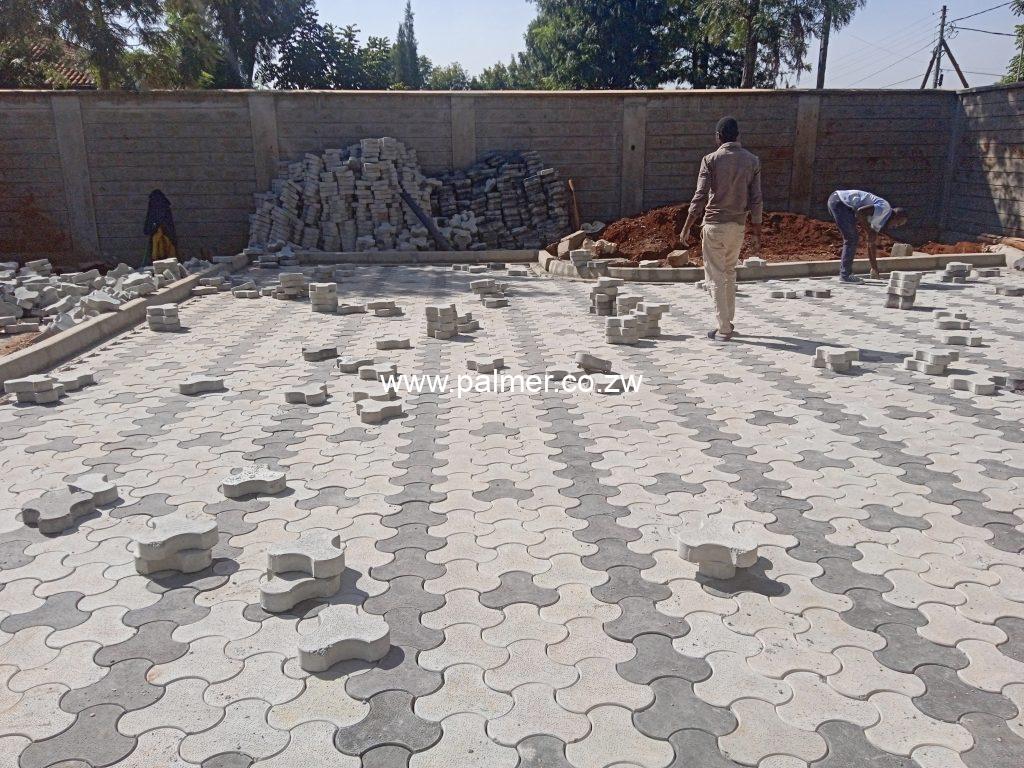 We have a variety of different types of materials that we use to suit your environment including  bricks, concrete, gravel and tar. Our staff will work closely with you to design a driveway that will enhance the value of your home. Our unique two step – two layer process provides you with a driveway appearance and strength that is second to none.
For more information call, whatsapp or sent us an email. Consultation is free for everyone. We look forward to providing the best services for you.