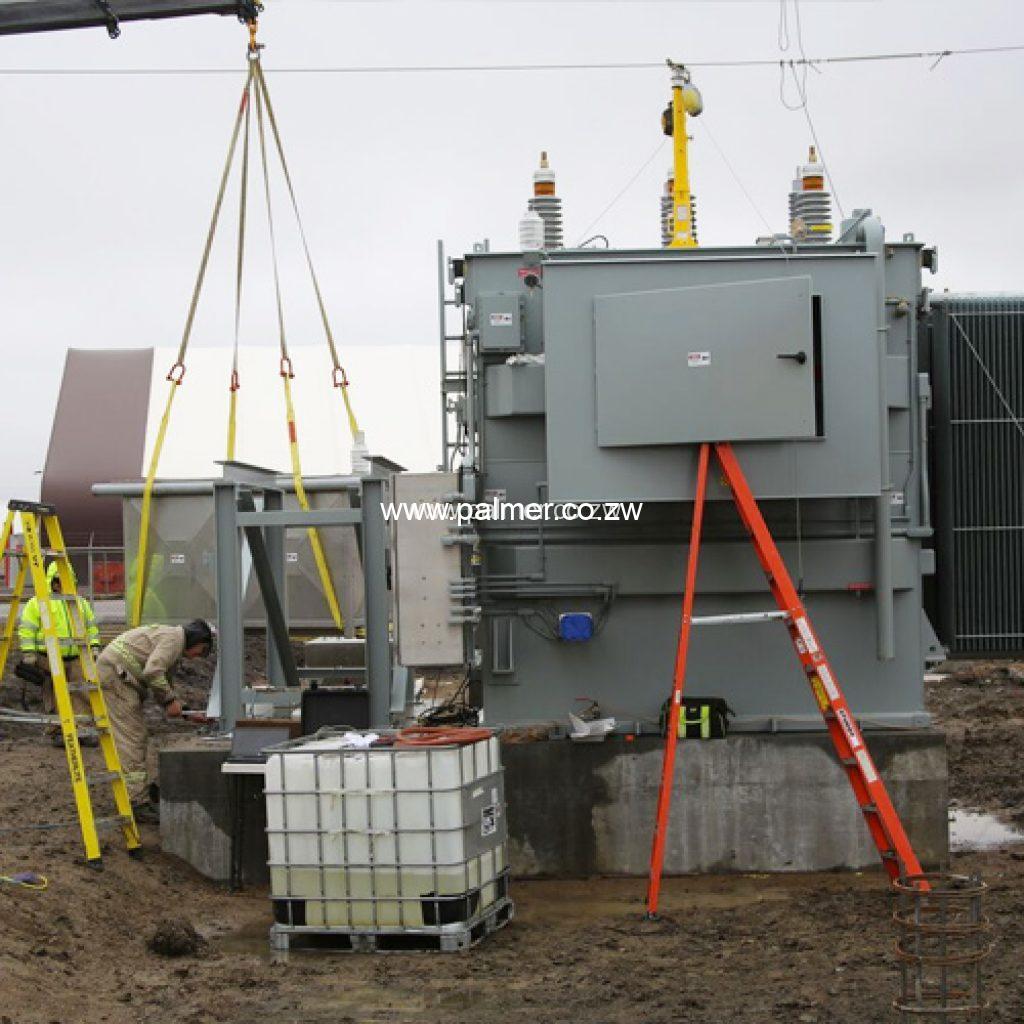 To meet the diverse requirements of the customers, we are offering high quality substation construction services to the clients. Our professionals start construction work after rigorous research about the place of construction. Further, keeping clients requirements in mind, we design & develop the substations. For acquiring the maximum satisfaction of our patrons, we make use of optimum grade basic raw material in the construction of substations.Our features include reliable power and control wiring,timely maintenance and cost effective services.
Just like your children, all substation projects are unique. But the insight Palmer has gained by building hundreds of substations across the country allows us to understand the specific requirements and unique aspects of each project. We are experienced with brownfield and greenfield construction up to 500kV under EPC and construction only models. Our resume includes traditional air-insulated and gas-insulated (GIS) substations.
Construction of a new substation requires a large amount of materials, equipment and labor. You may hear or notice some construction activities depending on your proximity to the substation site.
Palmer Construction has experience in the construction of high-voltage substations, switching stations and interconnect stations from 34.5kV to 765kV for public and private clients throughout the country, and is skilled in performing substation work under engineer-procure-construct (EPC) and construct-only methods of project delivery. We've also constructed static car compensation stations and stations requiring sophisticated dynamic var systems and capacitor bank systems, and have specialized experience in nuclear facilities. In addition to construction, we offer complete turnkey services including project management support, material procurement and management, quality assurance/quality control, certified bus welders, testing/commissioning and final job closeout.
At Palmer Construction, we are here to work for you. With each task, we apply the high standard of professional skill and service to ensure a quality roof over the client's head. From day one, we provide honesty, integrity and quality in all aspects of the job. We work with your insurance companies for a rate that has your best interests in mind. We do not charge hidden fees or change the rates without notifying you. We apply quality in the materials and tools we use, to ensure that the roof we install will survive the years ahead.