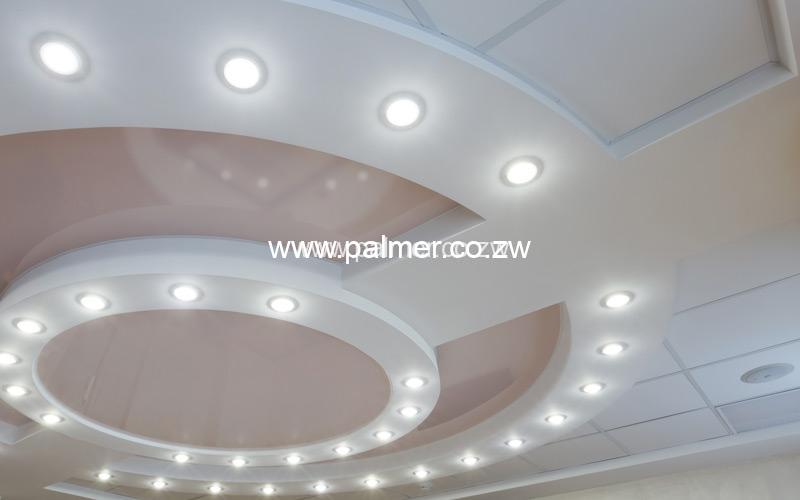 At Palmer Construction we offer ceiling installation services at supply and fix terms. All types including pvc, gyproc rhino board ordinary, plastered and suspended. Repairs and maintenance. Same day job quotes. We specialize in quality customized for commercial and industrial projects and have many beautiful designs to suit any project. Whether it's a new office building, or an industrial renovation, our ceilings can transform a dull and boring room into an attractive architectural masterpiece.
Ceilings serve architectonic, physical and statistical purposes. In addition to statistical functions, such as stiffening of the building or room and taking up of loads, they should also meet fire-resisting, sound-insulating and heat-insulating requirements.
We offer a supply and fix service for a suspended ceiling style to meet every taste around Harare and the whole of Zimbabwe. Basic,modern,classic and tin style offer a range of looks. Edge styles add to your design look as drop will include square and tapered while direct apply square  or bevel edges. We apply tile or planks directly on your existing ceiling. Call us today for a free, no obligation quote.
We have experience remodeling private residences to build-outs of commercial spaces. We'll work with you to create a space that can bring out the history of an old home or to turn a new home into a spectacular space with our modern ceiling designs.