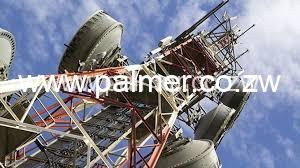 How much are you paying for your telephony solution? Too much? Probably. The problem isn't you, it is what you've been sold. Many small businesses are sold inappropriate telephony solutions that are way above and beyond what they need as a business. When was the last time you conferenced in another extension or phone line? How often do you use the 'call park' option that you were sold? Many small businesses receive that "I can save you money on your telephone system" call and have agreed to the 'no obligation' visit from a salesman. It isn't their fault. It all sounds so convincing. Then, when the salesman comes, he convinces the small business owner that having a 'conference facility' will change the business for the good, or the salesman explains that they can offer a huge range of functionality for the same price or even less than the existing system. The small business owner signs up to it because it sounds so good. The business signs up and then finds that their equipment needs upgrading and that that will cost more, or that some services come at a premium or even that the window for cancellation of the contract is so small that it is almost impossible to remember.
Some small business owners avoid all of this and stick with one of the mainstream telephony providers. But is that the right solution either? The mainstream providers can be less ruthless than those cold calling "save money" providers, but are they right? The problem with mainstream providers is that they are generally rigid. They can't develop bespoke services for small businesses, they simply aren't geared up to be able to. So, you end up with what they can offer as a standard and that's it.
But there are alternative solutions. Palmer Construction can help. We know the good telecom providers and we know how to get you flexible telephony packages that suit your business and your business needs.
Out of all the telecommunication companies in the area, Palmer Construction is the most committed to providing dependable results with unwavering customer service. We stand by each and every project, regardless of the scope. This dedication, paired with our reliable service, makes us the perfect choice for affordable service.