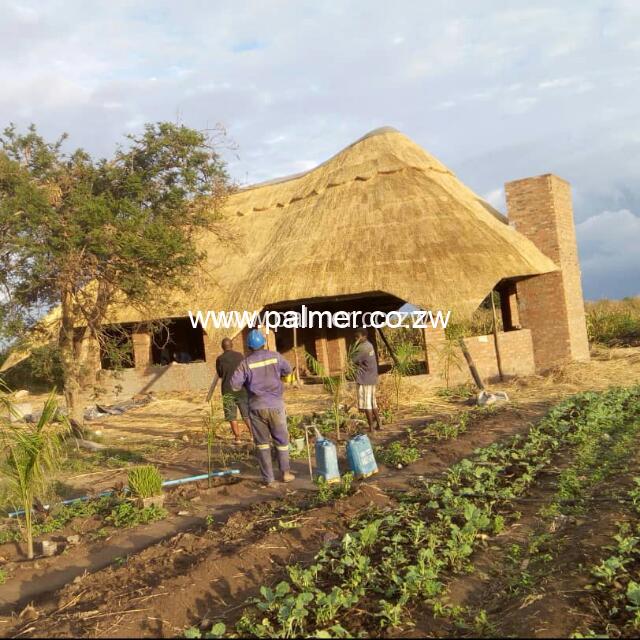 Gazebo building and construction services company. Palmer has one of the best teams of thatchers and builders. We offer unique designs and construct modern world class thatched and steel roof gazebo.
Whether it be for a backyard, kitchen, takeaway, house, lodge, restaurant, shade and bar grass thatch we do it professionally. We do custom designs to suite your requirements. Our thatcher and builders are mobile and we do site visits to wherever you are. Our general contractors can provide you with a wide variety of construction and building related services like borehole drilling , all under one umbrella.
Gazebos are freestanding or attached to a garden wall, roofed, and open on all sides. They provide shade, shelter, ornamental features in a landscape, and a place to rest. Some gazebos in public parks are large enough to serve as bandstands or rain shelters.
Feel free to give us a call for a quotation and estimates. Enjoy outdoor life with a beautiful pergola from the leading company. If you have an existing one that need renovation or quick fix, we are up for it.