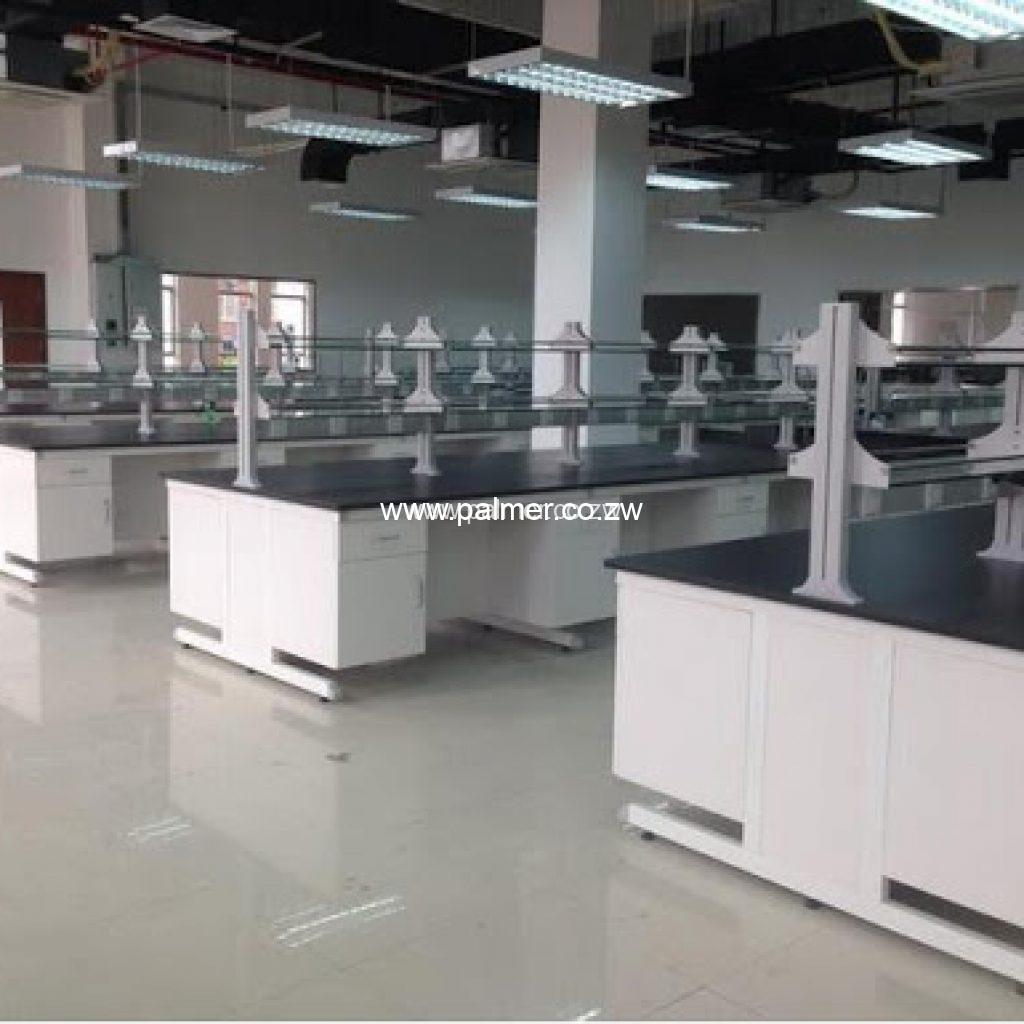 We specialize in providing a complete laboratory construction solution for your new build or refurbishment project which includes building works, mechanical and electrical install, specialist gases & water services, HVAC and air conditioning and decorating services. Our lab solution provides a one stop solution to deliver a truly bespoke laboratory solution.
As one of Harare's leading laboratory furniture manufacturers we offer a full design, bespoke manufacture and installation service. Using our own qualified engineers allows us to guarantee and provide a consistent high quality installation and laboratory construction service. Our unique turnkey service delivers a cost effective laboratory solution for our clients.
Laboratory facilities are complex, technically sophisticated, and mechanically intensive structures that are expensive to build and to maintain. As Palmer we help you make decisions before and during new construction or renovation that will determine how successfully the facility will function when completed and how successfully it can be maintained once put into service.
Laboratory design we build are multi-faceted as, it plays a huge part in the research process, synthesizes elements of offices space and science lab, and has to be realized in a way that promotes efficient scientific work.
The Palmer design-build method has consistently delivered quality laboratory and technical facility projects. Perfected by us the approach promotes collaboration among team members, and we have a unique ability to bring diverse resources together to focus on the finish line. And again promotes the following benefits leverages collaboration among all stakeholders,greater assurance that project safety, budget, and schedule goals are met and single source accountability.