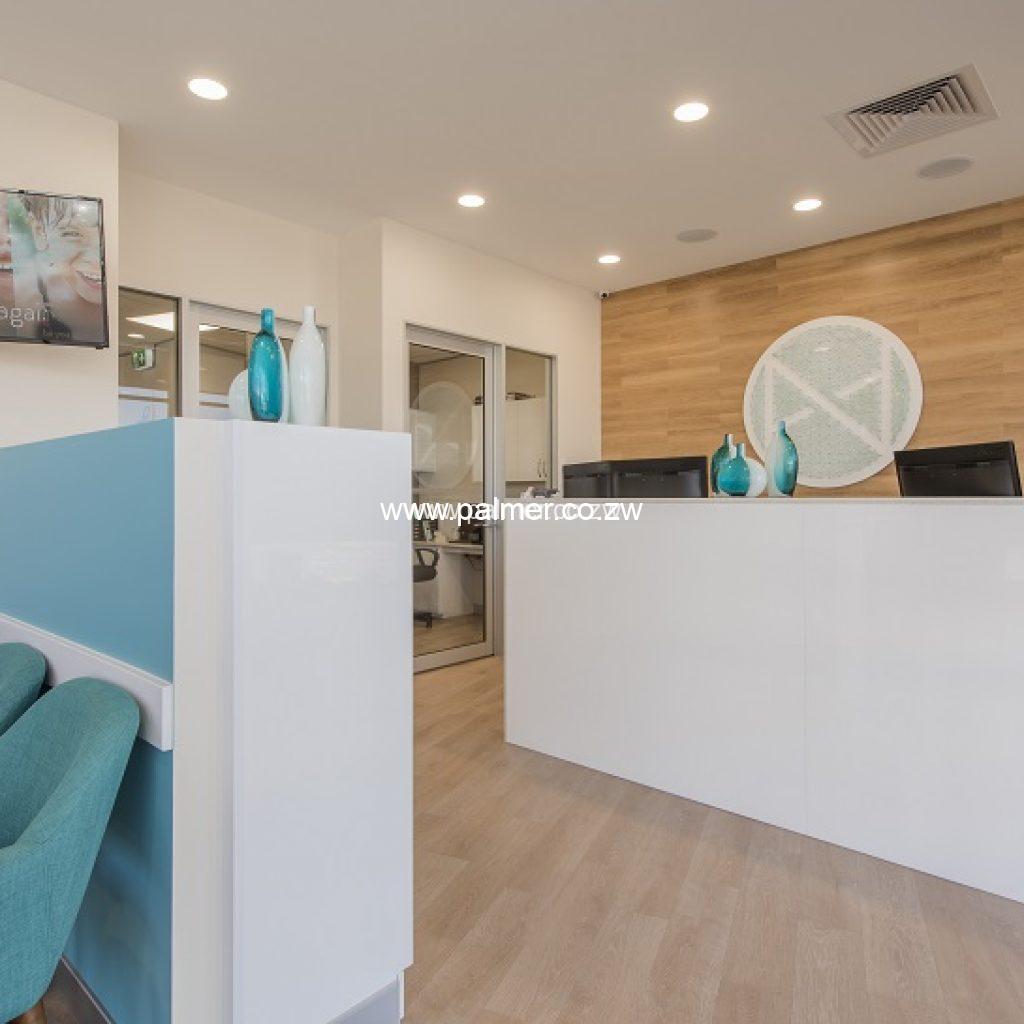 At Palmer Construction, we understand that every medical centre practice has different needs and priorities. For this reason, we offer medical design all under one umbrella that are tailored to the medical and dental industries along with our clients' specific requests. Whether you are looking to simply refresh certain areas of your practice or build-out and renovate your entire medical centre, our Harare healthcare construction company has an experienced team that can assist you every step of the way.
We understand that most practices cannot simply shut down just to do renovations; our dental construction team will work with you to create a schedule that provides minimal disruption to your patients and practice. Whether you need renovation and construction to occur after hours or over the weekend,we will work with your practice to ensure timely completion that won't affect your business.
Medical facilities treat those who may be mentally ill, as well as those who are injured. As such, Palmer builds medical facilities that have secure parts of the facility to treat these patients and to ensure the safety of both themselves and other patients.
Not everyone who comes into a medical facility can walk right in. Medical facilities are accessed in a wide array of different ways. An ambulance or a helicopter may need to access your facility. Likewise, patients may need to be transferred to your facility already on a bed or gurney, in a wheelchair, or on crutches.
We to ensure your facility can be accessed in a number of ways so you can properly care for the patients you plan on treating at your facility. Accessibility is a major factor we consider when drawing up plans we ensure to add in ramps, elevators or ambulance bays to accommodate those who may not be able to walk right into your facility.
Due to the complexity of most medical construction projects, Palmer Construction will provide a main point of contact for your entire medical centre construction project. From the design phase to post-construction, our team is dedicated to providing timely, on budget medical centre construction services. Our team of designers, engineers and contractors will work directly with you to deliver tailored results your practice desires, allowing you to focus on what you do best, running a medical practice.