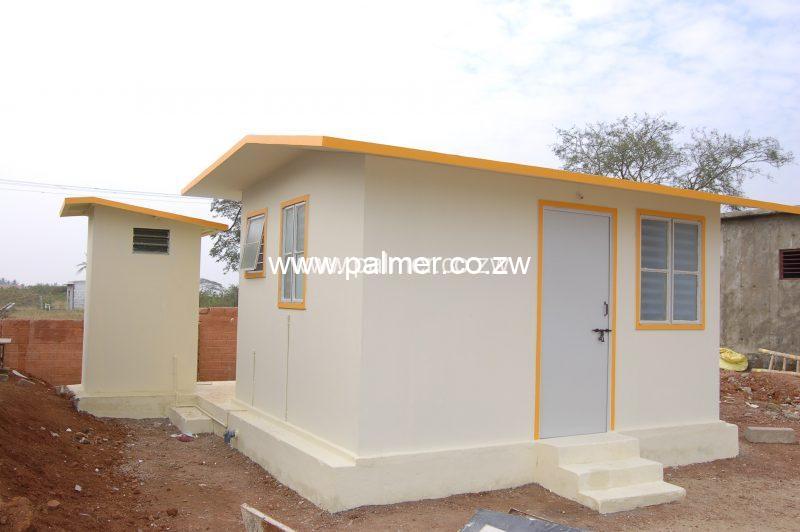 As a building company, we are proud to announce that prefabricated homes are part of our work.Prefabricated construction is the practice of assembling a variety of components of a structure at a manufacturing site and transporting those sub-assemblies to the location of the construction job site.
Prefabricated construction is sometimes thought of as a low-end and mass produced mode of construction. In reality however, it is quite the opposite. Prefabricated construction is becoming more common, improving in quality and has become available in a variety of budgets. Despite the perception of prefabrication, there are numerous benefits to this type of construction.
Advantages of prefabricated construction for both businesses and customers include energy efficiency and sustainable construction. Traditional construction methods require extra materials that lead to increased waste. However, since prefabricated sub-assemblies are constructed in a factory, extra materials can be recycled in-house.
This is a considerable improvement over sending waste directly to a landfill from a traditional construction site. Also, the controlled environment of a factory allows for more accurate construction, tighter joints and better air filtration, which in turn allows for better wall insulation and an increase in energy efficiency. For more on the benefits of green technology in the construction industry.
Since prefabricated construction occurs in a controlled manufacturing environment and follows specified standards, the sub-assemblies of the structure will be built to a uniform quality. Construction site-built structures are dependent upon varying skill levels and the schedules of independent contractors. These all contribute to the craftsmanship and overall quality of given structure.
With prefabrication, each sub-assembly is built by an experienced crew in a weather-resistant factory, with multiple quality checks throughout the entire process. Some components of the building are constructed using precise machine equipment to ensure conformity to building code.
If you're wondering how much our kits houses cost, the truth is that prefab homes come with different price tags. Get in touch today to speak to a member of the Palmer construction team. We fill you in on prices, as well as introducing you to the incredible range of design options available. Here, you'll find out more about the first-class customer service and commitment to quality that make Palmer such a popular provider of bespoke timber frame, boards and precast panels.