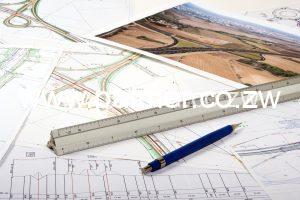 A functional town or city requires proper planning to serve the residents in an efficient manner. There is a lot to be considered before any land developer is engaged to start developments. Town planners sit down and put their minds to work on how the city is expected to function. For instance, each community requires schools, health facilities, grocery stores, water, oxygen, recreational and entertainment spaces and so much more.
All this needs town planning before the land is occupied otherwise everything will be unorganized. The place will be short of water supply, access roads, education centers and more critical requirements of a functional society.
As Palmer that is where we come in with our sharp minds to help any land owner plan ahead of time before selling subdivided pieces of land. We are experts in the field of town planning, having assisted our clients with designs and land improvement applications at local councils successfully. Be it conversion of farms to residential stands or industrial sites, we make it happen.
We boast of a combination of architects and engineers who work hand in hand to make your requests possible. Our town planning expertise, complemented by engineering and environmental science, enables us to provide early feasibility analyses with concept preplanning. That unique approach turns forward thinking ideas into implementable solutions. From raw land to ribbon cutting, our experienced team will turn your visionary concepts into viable project realities.
Our services include due diligence and feasibility studies, site and yield analysis conceptual land use planning, highest and best use program development, master planning, specific land use planning sustainable land use design, comprehensive development ordinances and site specific design.
When you choose Palmer, you can feel confident that you are hiring the best in the business. We have been serving clients throughout the country. From taking time to prepare the area to using exactly the right equipment for each job, we make sure the project is done correctly.