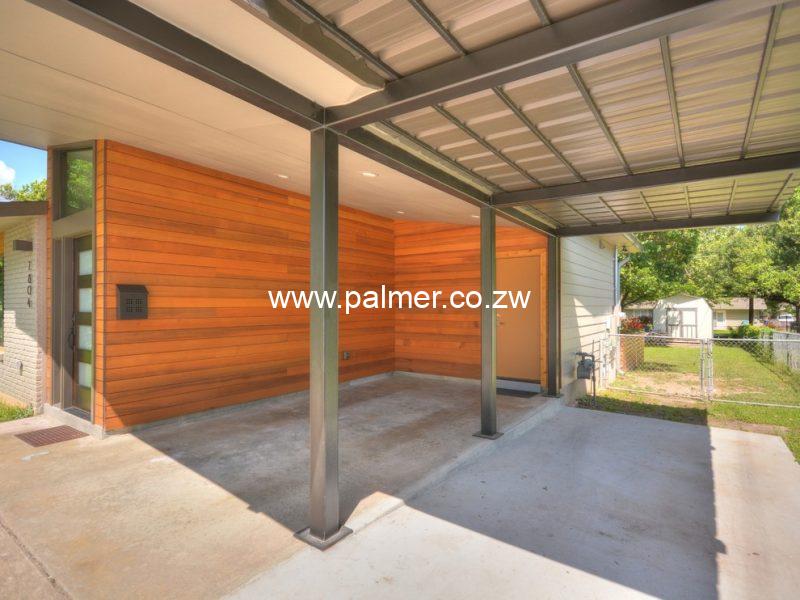 Img src; houzz
Keep your vehicle looking good by installing a car port. Protect your car from whether elements such as sun heating which can alter your car colour.
A carport requires pavement and roofing. The roofing usually needs posts, and either can be directly attached or separate from the building.
Whatever your design and wants, Palmer is there to help you.
We can install the following:
Carports
Boat Carports
Caravan
Camper Trailes