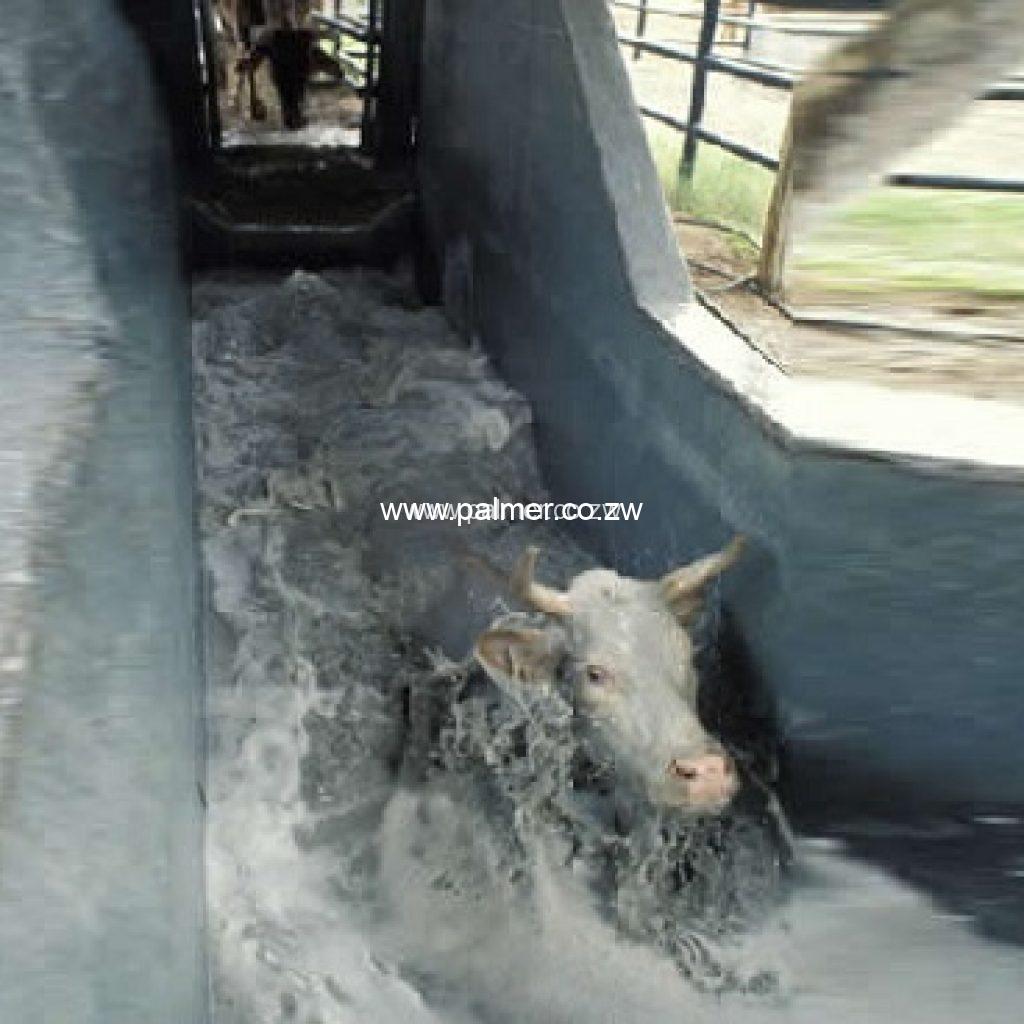 Palmer provides the construction of cattle dip tanks. We construct the dip-tank on slightly rising ground, close to water source and easily accessible by cattle and operators. The drainage is done to perfection and is firmly founded. The jump off is designed in such a way that the height ensures cow safety and total head wetting.
Our cattle dip tanks are inclined with a protruding sill to prevent back surge of dipwash. A wide catwalk the full length of the dip-tank to allow the operator easy, safe access to assist animals in trouble and small calves. The tank must be accurately calibrated and a permanent register mark made on the side wall to show full capacity. In addition, an accurately calibrated dipstick for precise measurement of dipwash loss and replenishment is essential. (It is advisable to make a duplicate dipstick in case of loss of the original.
Particularly in high rainfall areas, a roof over the tank is essential to prevent rainwater diluting the dipwash and confusing measurements. The drainage pen should be of an adequate size to hold 50 plus animals.   Installation of a direct wash return pipe from the drainage pen directly back into the diptank. This must be stoppered when not in use to prevent dilution by rainwater. An adequate drainage channel or storm water pipe for removal of rainwater from the drainage pen between dippings. This must have a bung or stopper which is opened or closed as necessary.
Palmer offers the construction of cattle dip tank give us a call.