PRE-CAST CONCRETE STRUCTURES
---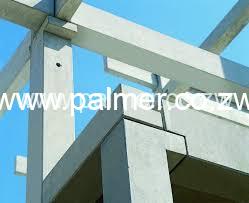 Architectural Precast Concrete
Palmer offers architectural precast concrete.Concrete can easily replicate the high-end look of masonry, marble, cut stone and even exotic and sculpted motifs in both beauty and durability and the versatility of architectural precast concrete gives designers a freedom that is not replacable.Supplied in almost any shape or size, texture or colour our  architectural precast products make us an ideal partner to strengthen your supply chain.
Architectural Precast is the perfect product range if you're looking for a structurally sound product with a beautifully designed finish, aesthetically pleasing and attractive on the eye.Whatever the application – from new build commercial to coastal & flood defence schemes – our experienced team is on hand to partner you on your development.
Produced using standard and bespoke mouldings, our  architectural precast is available in a wide range of colours and textures.Its key features include flexibility to be moulded and manufactured to reproduce a wide range of shapes and textures. Ability to create surface finishes with the introduction of architectural form liners.High in strength enabling larger yet lightweight, slender facade panels. Fantastic option to replace non-structural precast façade with weight impacts on construction methods.Environmentally friendly manufacturing with many implemented materials based on naturally occurring Earth oxides.Reduced environmental impact due to minimal steel reinforcement.
At Palmer Construction, we'll always ensure your needs are met by incorporating different aggregates or using different finishing techniques. Whatever your brief – and the more bespoke, the more we appreciate the challenge – you can expect the very best in project management, manufacturing methods, ease of handling and installation along with standard of finish.