Bridges
January 30, 2020
0 Comments
---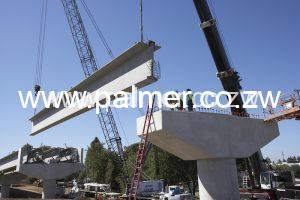 Our reputation as a national leader in bridge construction relies heavily on its legacy of experienced in-house construction engineers, seasoned field supervisors and hardworking tradesman. We design and implement leading edge construction technologies, use best-in-class equipment and techniques to deliver the most innovative, structurally sound and aesthetically designed bridges and ancillary structures.
We  build the largest and most complex bridges. We understand that bridges are paramount in transportation networks that connect people, places and products. .
Palmer has developed our unique bridge-building expertise through years of proven success on all types and sizes of projects. Our substructure experience includes concrete pile, steel pile, cofferdams, floating caissons, drilled shafts and spread footings on rock. Our superstructure experience includes plate girders, trusses, cast-in-place concrete, precast concrete, segmental and cable-stayed bridges.