Athletic and sport field
January 28, 2020
0 Comments
---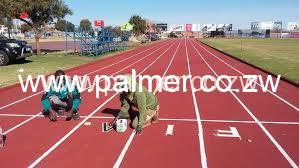 Palmer is   leading in the athletic field construction,athletic turf installation,athletic field design and maintenance industry throughout the east coast. We offer a full-service, and provide customers the highest quality in athletic facility construction, including natural grass and synthetic turf fields, maintenance and repair, running tracks, tennis courts, sub-base drainage, subsurface heating, bleachers, press boxes, field lighting, scoreboards and concession stands.
There are many different aspects of an athletic facility that can accompany a natural or synthetic turf field. In order to provide turnkey athletic facility construction to clients, Palmer has the ability to construct all aspects of an athletic facility. Palmer's expertise in the design, construction and maintenance of turnkey athletic facilities has allowed the company to be one of the leaders in the industry.Some of our's areas of athletic facility construction expertise are running tracks,tennis courts,sports lighting,scoreboards and field cooling systems.
We provide our clients with the best in natural grass athletic fields.We perfected the art of  natural grass construction, employing the latest advances in technology, as well as constantly improving our methods. Through innovation, attention to detail and commitment to quality, The Palmer has become involved in the design and construction of high-profile projects.