Rail way
January 28, 2020
0 Comments
---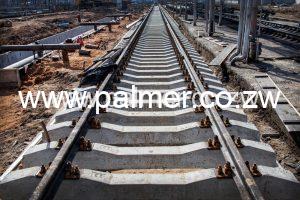 Our strengths in railway construction are the cutting-edge machinery and preservation of track systems,specialised staff and powerful large-scale machines with the latest control systems guarantee excellent efficiency, speed and precision.Repair and maintenance of track-laying machinery according to the requirements of the railroad management as well as special production and reconstruction are conducted at our modern mechanical engineering base.
Palmer's areas of activity include c

onstruction of new points and reconstruction of existing points,c

onstruction of new tracks and reconstruction of existing tracks.

Tamping of tracks and points for preservation and construction sites and s

ubgrade refurbishment.

Track and point maintenance as well as f

eeder lines.

Project planning of track systems, s

ubways and urban commuter railways t

ramways and c

oncrete track slab systems.We also offer the following services like s

ound and vibration protection,t

rack-related underground engineering and earth works,c

able hods and cable underground engineering,g

rinding of new tracks and f

lash butt welding.